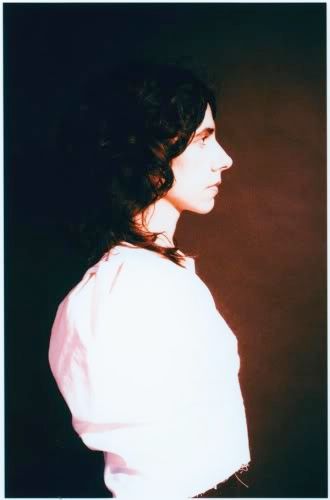 PJ Harvey
is one of the best female musicians to come out of the 90s and she's already releasinig new material!
White Chalk
, which is haunting and lovely, just came out last year so I'm somewhat surprised that her latest endeavor,
A Woman A Man Walked By
, will be out March 2009 (according to pjharvey.net).
For the record, I am not at all bothered by the closeness of the releases. The album is a collaboration with
John Parish
who regularly works with Harvey.
As for me, as stated by Laura I'm heading to the pacific northwest in a mere twenty days, it was a sudden decision so I've spent all of my free time this semester planning that... hence no posting. But there will be lots from me in the new year! As for this month, I'm getting to work on an end of the year list so look for that.